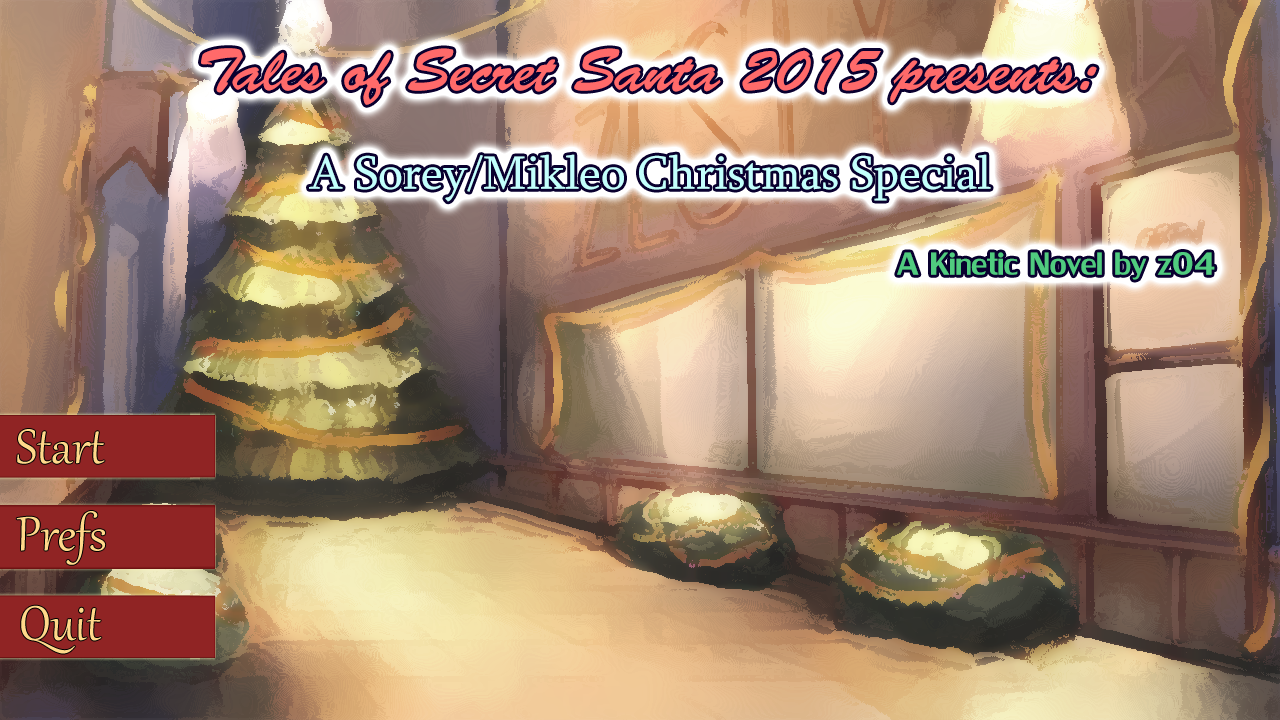 Tales of Zestiria: A Sorey/Mikleo Christmas Special
A downloadable project for Windows, macOS, and Linux
My second game and a BL fan visual novel of my OTP from Tales of Zestiria.
Created for a Secret Santa event that kinda blew out of proportion.
Play it if you want to be embarrassed by cheesy romance plots.
*It only has one ending, so I decided to get rid of the save/load menus, so its generally designed for one time playing. Sorry about that, didn't want to create GUI at night...
*Only has 2k words, so it's a short read, enjoy!
Last of all, Merry Christmas! Happy Holidays! and a Happy New Year!
Download